Inconel Round Bars, ASTM B408 Incoloy Bars, ASME SB166 Inconel® Alloy Rods Stockist, Incoloy Bars, Inconel Alloy Rods, Inconel Alloy Bar, Inconel Rods & Bars Exporter, Incoloy Alloy Round Bar, Inconel Rods and Bars Leading Supplier in Mumbai, India.
Bhagyalaxmi Industrial is one of the leading entities in manufacturing, supplying Inconel Bars / Rods all across the globe. We are serving our clients with a wide range of Rods which are available in different dimensions, shapes,  wall thickness, and specifications. We are fabricating the best quality Incoloy Round Bars as per set norms of national, international, and industrial quality standards. Thus we deliver best quality range to our clients.
We supply our Bars to numerous national and international customers. Our Rods made up of high-grade Inconel alloy that has the presence of oxidation and corrosion resistant materials.  The alloy when heated Forms a layer of the passivating oxide layer to stop the surface from any further attack. Inconel Rods are made up of high quality grade material. Our Incoloy Bars and Rods  have a smooth and bright surface, along with accurate tolerances on dimensions. These Rods manufactured at Bhagyalaxmi Industrial are designed to resist very high levels of heat and pressure. These Inconel Bars are known as the material of choice in various fields like chemical processing, oil & gas, electronics, aerospace, and marine sectors. Our offered range of Rods shows successful resistance to corrosive attacks upon exposing them to saltwater, air, alkaline chemicals, and neutral salts. Our Inconel Rods have superior properties like close tolerances, excellent straightness, and robustness, smooth surface, and decarburization. These Bars are very light in weight and also require less maintenance due to its good durability and easy machinability.
Inconel Flat Bars, Inconel Alloy Rectangular Bars, Incoloy Square Bars, Inconel Hex Bars & Rods, Incoloy Alloy Rods Stockholder, Incoloy Bright Bars, Incoloy® Alloy Bars Exporter, Incoloy Industrial Rods / Bars Stockist in India.​
At Bhagyalaxmi Industrial, the raw material is tested at our manufacturing unit to ensure its quality before it is used for fabrication. Our infrastructure is developed over a wide area, equipped with the latest technology and advanced machinery. We have hired a team of qualified and skilled professionals who have experience in quality analysis. They are keeping strict watch and checking the quality at each stage of the production process. Our team of quality analysts has good knowledge of quality checking and thus they test the quality of each Inconel Rods and ensure that we do not deliver poor quality to clients. These Bars are packed carefully and then are delivered to our clients doorsteps within the specified time.
Standard Specification For Inconel Rods / Bars
| | |
| --- | --- |
| Standard | ASTM B166 B408 / ASME SB166, SB408 |
| Dimensions | ASTM, ASME and API |
| Round Bars Size | 10 mm To 100 mm Dia in 100 mm TO 6000 mm Length. |
| Round bar Diameter | 3-~800mm |
| Hex Bar size | 2-100mm A/F |
| Square bar size | 4 to 100mm |
| Flat bar Thickness | 2 -100mm |
| Flat bar Width | 10 to 500mm |
| Length | 3 to 6 meter, Custom Cut Lengths |
| Form | Round, Square, Hex (A/F), Rectangle, Wire (Coil Form), Wiremesh, Billet, Ingot, Forging Etc., |
Types of Inconel Rods / Bars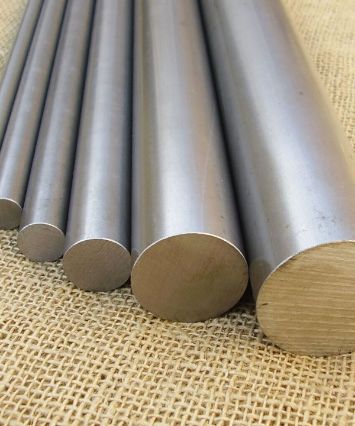 Other Types of Inconel Rods / Bars
Incoloy Alloy Flat Bar
Inconel Rods & Bars Stockist
ASTM B166 Inconel Bars Manufacturer
Incoloy® Alloy Cold Drawn Round Bar
Inconel Alloy Half Round Bars Exporter
Inconel Cold Finish Round Bar
ASTM B408 Incoloy Bars / Rods
Inconel® Alloy Cold Drown Bars
Incoloy Bars and Rods Stockholder
ASME SB 408 Incoloy Alloy Bars
Incoloy Alloy Bright Rods Supplier
Inconel Hexagon Bars
Incoloy Flat Bars
ASME SB 166 Inconel Round Bars
Inconel Rods / Bars Popular Searches
inconel bars dealers in maharashtra, inconel alloy cold rolled round bars, inconel round bars exporters in india, inconel bars and rods price, incoloy round bars / rods exporters in mumbai india, asme sb408 incoloy alloy round bars stockist, incoloy alloy rods chemical composition, inconel® alloy round bars pdf, asme sb166 inconel bars stockist in mumbai, incoloy alloy rods and bars dimensions chart pdf, inconel bars/rods supplier in mumbai, incoloy round bars/rods stockist, inconel cr bar / rods stocks, low price inconel alloy bars & rods in mumbai, incoloy alloy bars price list, inconel alloy round bars stockyards, inconel rods in best price, incoloy® alloy bars manufacturer in mumbai, cheap price incoloy alloy bars and rods, astm b166 inconel rods, inconel alloy hr bars and rods standards, inconel rods & bars suppliers, incoloy alloy industrial rods & bars, incoloy hot rolled steel bars traders, astm b408 incoloy® alloy rods suppliers in india, incoloy alloy rods / bars price list, asme sb166 inconel alloy round bars, incoloy alloy cold drown steel bars, inconel round bars wholesaler in mumbai, incoloy® alloy bars and rods stockholders, incoloy bars at best price in india, inconel bars stockist in india.
Export Destinations For Inconel Rods / Bars
Libya, Slovakia, Sri Lanka, United Kingdom, Ukraine, Denmark, Germany, Malaysia, Nigeria, Chile, Ireland, Hong Kong, Lebanon, South Korea, Poland, Oman, Iraq, Mexico, Finland, Namibia, Mongolia, Norway, Lithuania, Peru, Taiwan, Sweden, Austria, Morocco, Bolivia, Singapore, Qatar, Chile, Estonia, Gambia, Switzerland, Puerto Rico, Russia, Poland, Kenya, United States, Macau, South Africa, Costa Rica, Zimbabwe, Iran, Gabon, Jordan, Ghana, Belgium, Hungary, Tunisia, Canada, Philippines, France, Czech Republic, Iran, New Zealand, Saudi Arabia, Nepal, Italy, Bulgaria, Thailand, Belarus, Colombia, Afghanistan, China, Croatia, Trinidad & Tobago, Bhutan, Mexico, Azerbaijan, Brazil, Bahrain, Romania, Netherlands, Venezuela, Serbia, Indonesia, Kazakhstan, Kuwait, Ecuador, Pakistan, Tibet, Australia, Greece, Portugal, Vietnam, Israel, Argentina, India, Angola, Egypt, Spain, Algeria, Japan, Turkey, Nigeria, Bangladesh, United Arab Emirates, Yemen.
Domestic Supply For Inconel Rods / Bars
Sydney, Rajkot, Busan, Chandigarh, Granada, Algiers, Faridabad, Nagpur, Aberdeen, Dubai, Madrid, Singapore, Surat, Geoje-si, Ranchi, Kuala Lumpur, Ahvaz, Petaling Jaya, Thiruvananthapuram, Visakhapatnam, Bogota, Pimpri-Chinchwad, Seoul, Indore, Ernakulam, Kuwait City, Bengaluru, New Delhi, La Victoria, Bangkok, Cairo, Doha, London, Vung Tau, Gurgaon, Secunderabad, New York, Riyadh, Dammam, Perth, Moscow, Manama, Ho Chi Minh City, Al Jubail, Santiago, Jeddah, Abu Dhabi, Hong Kong, Muscat, Los Angeles, Ahmedabad, Courbevoie, Mumbai, Calgary, Chiyoda, Hyderabad, Edmonton, Houston, Bhopal, Haryana, Lagos, Ludhiana, Chennai, Gimhae-si, Kolkata, Noida, Rio de Janeiro, Montreal, Nashik, Dallas, Atyrau, Toronto, Pune, Ulsan, Navi Mumbai, Port-of-Spain, Kanpur, Sharjah, Tehran, Mexico City, Hanoi, Colombo, Vadodara, Al Khobar, Thane, Melbourne, Caracas, Howrah, Coimbatore, Jaipur, Ankara, Istanbul, Jakarta, Baroda, Jamshedpur, Brisbane, Milan.