Hastelloy C2000 Rods / Bars
ASTM - B574 UNS - N06200, DIN - 2.4675
Hastelloy Alloy C2000 Rods, Hastelloy C2000 Round Bars, Hastelloy C-2000 Bars, Alloy C2000 Bars, Nickel Alloy C2000 Round Bars, ASTM B574 C-2000 Hastelloy Bars, C2000 Hastelloy Round Bars, ASME SB574 Hastelloy C2000 Rods, Hastelloy 2.4675 Bars, UNS N06200 Round Bars Stockist, Hastelloy® Alloy C2000 Rods & Bars Exporter, JIS NW 6200 Round Bars, Hastelloy C2000 Rods and Bars Leading Supplier in Mumbai, India.
Bhagyalaxmi Industrial is a reliable Manufacturing industry that is fully engaged in offering the stunning quality of the comprehensive range of Hastelloy C2000 Rods.  We monitor the changing market trends and devise products according.  We offer our Hastelloy C2000 Bars in several types, dimensions, standards, specifications, sizes, and wall thickness as per the need of our Clients and Industries.
Hastelloy C2000 Bars alloy is chemically composed of three elements, which are Nickel, Molybdenum, and Chromium. It displays remarkable corrosion resistance in a very wide range of processing environments. The higher content of Chromium and Nickel provides Hastelloy C2000 Rods a much better creep strength and also can continue to work at high temperature, with good high temperature resistance. Molybdenum content in the Hastelloy C2000 Bars offers street corrosion creaking and the ability to work in acidic conditions. Also with this, it offers great resistivity against pitting as well as crevice corrosion in reducing environments.  It has excellent mechanical properties and fabricability. Our Hastelloy C2000 Bars can be easily welded and processed by using conventional methods. Additionally, it has good toughness, hardness, ductility, tensile strength, and yield strength too. These Hastelloy C2000 Bars have anti abrasion features which help to serve in high strength areas without further cracking. The alloy is non-hardenable in nature. Our offered Hastelloy C2000 Rods are commonly used in Chemical and Petrochemical Processing, Food processing, Marine, Power Generation, Heat Exchanges, Nuclear Plant, Paper and Pulp, and many more.
Hastelloy® Alloy C2000 Bright Bars, Alloy C-2000 Rods, Hastelloy C2000 Square Bars, Hastelloy C-2000 Rectangular Bars, Hastelloy C2000 Rods, Nickel Alloy C2000 Hex Bars, Alloy C2000 Bars Exporter, Hastelloy C2000 Flat Bars, Alloy 2.4675 Rods Stockholder, Alloy C2000 Industrial Rods / Bars Stockist in India.​
Bhagyalaxmi Industrial is enabled with a highly modernized manufacturing plant. The team of professional experts makes use of only the best quality raw material for manufacturing our premium quality Hastelloy C2000 Bars. Further, they are making Bars with the latest tools and techniques in a bulk amount, which also makes us able to make ready stock and to complete urgent orders of our Clients. These Hastelloy C2000 Rods are tested under different quality parameters to ensure precise dimensions and productivity. We satisfy our clients by providing the best quality packaging options for ensuring safe delivery. We provide timely delivery of our products using conventional shipping to the desired locations of our esteemed clients.
Standard Specification For Hastelloy C2000 Rods / Bars
| | |
| --- | --- |
| Standard | ASTM B574 / ASME SB574 |
| Dimensions | ASTM, ASME and API |
| Round Bars Size | 10 mm To 100 mm Dia in 100 mm TO 6000 mm Length. |
| Round bar Diameter | 3-~800mm |
| Hex Bar size | 2-100mm A/F |
| Square bar size | 4 to 100mm |
| Flat bar Thickness | 2 -100mm |
| Flat bar Width | 10 to 500mm |
| Length | 3 to 6 meter, Custom Cut Lengths |
| Form | Round, Square, Hex (A/F), Rectangle, Wire (Coil Form), Wiremesh, Billet, Ingot, Forging Etc., |
Hastelloy C2000 Rods / Bars Equivalent Grades
| | | | |
| --- | --- | --- | --- |
| STANDARD | WERKSTOFF NR. | UNS | JIS |
| Hastelloy C2000 | 2.4675 | N06200 | NW 6200 |
Types of Hastelloy C2000 Rods / Bars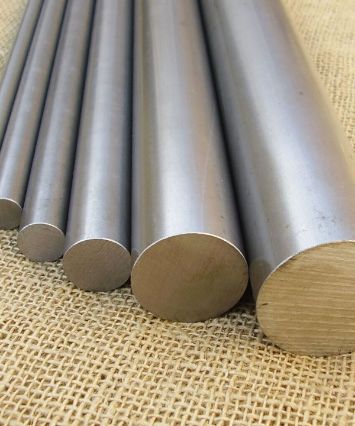 Hastelloy C2000 Rods / Bars Chemical Composition
| | | | | | | | | | | | |
| --- | --- | --- | --- | --- | --- | --- | --- | --- | --- | --- | --- |
| Grade | Ni | Mo | Cr | Fe | W | Co | Mn | C | V | P | Si |
| Hastelloy C2000 | Remainder | 15.0-17.0 | 14.5-16.5 | 4.0-7.0 | 3.0-4.5 | 2.5 max | 1.0 max | .01 max | .35 max | .04 max | .08 max |
Mechanical Properties of Hastelloy C2000 Rods / Bars
| | | | |
| --- | --- | --- | --- |
| Grade | Tensile Strength | Yield Strength | Elongation at break |
| Hastelloy C2000 | 690 MPa | 310 MPa | 45% |
Other Types of Hastelloy C2000 Rods / Bars
Hastelloy Alloy C2000 Rods Stockist
Hastelloy UNS N06200 Round Bars
ASTM B574 Hastelloy C2000 Rods
Nickel Alloy C-2000 Bars
ASTM B574 Alloy C2000 Bars Manufacturer
Alloy C-2000 Square Bars
Hastelloy C2000 Cold Drawn Round Bar
Hastelloy Alloy C2000 Half Round Bars Exporter
Alloy C2000 Cold Finish Round Bar
Nickel Alloy C2000 Rods
Hastelloy C-2000 Hexagon Bars
ASME SB 574 Hastelloy® Alloy C2000 Round Bars
Hastelloy C2000 Cold Drown Bars
Hastelloy Alloy C2000 Flat Bars
Hastelloy 2.4675 Bars
Hastelloy C-2000 Bars and Rods Stockholder
Hastelloy Alloy C2000 Bright Rods Supplier
Hastelloy C2000 Rods / Bars Popular Searches
alloy c2000 bars stockist in india, asme sb574 hastelloy alloy c-2000 rods suppliers in india, hastelloy alloy c2000 round bars pdf, grades c-2000 hastelloy bars and rods stockholders, alloy c2000 round bars wholesaler in mumbai, hastelloy alloy c2000 round bars stockyards, hastelloy alloy c2000 hr bars and rods standards, hastelloy® alloy c2000 rods chemical composition, low price hastelloy alloy c-2000 bars & rods in mumbai, alloy c2000 bars dealers in maharashtra, c2000 hastelloy alloy bars manufacturer in mumbai., hastelloy c-2000 bars/rods supplier in mumbai, c2000 hastelloy round bars exporters in india, hastelloy c2000 rods & bars suppliers, hastelloy c2000 round bars/rods stockist, hastelloy® alloy c2000 cold drown steel bars, c2000 hastelloy alloy bars price list, hastelloy c2000 rods in best price, hastelloy alloy c-2000 rods / bars price list, alloy c2000 cr bar / rods stocks, hastelloy c2000 hot rolled steel bars traders, asme sb574 c2000 hastelloy alloy round bars stockist, asme sb574 c2000 hastelloy bars stockist in mumbai, hastelloy c2000 round bars / rods exporters in mumbai india, hastelloy alloy c2000 rods and bars dimensions chart pdf, astm b574 alloy c2000 rods, hastelloy c-2000 bars and rods price, cheap price hastelloy® alloy c2000 bars and rods, astm b574 hastelloy alloy c2000 round bars, hastelloy alloy c2000 cold rolled round bars, hastelloy c2000 bars at best price in india, hastelloy alloy c-2000 industrial rods & bars.
Export Destinations For Hastelloy C2000 Rods / Bars
Saudi Arabia, Puerto Rico, Kenya, United States, Costa Rica, Azerbaijan, Serbia, Ukraine, Romania, Belarus, Pakistan, Belgium, Egypt, Lithuania, Portugal, Poland, Argentina, Netherlands, Algeria, Mexico, Greece, Japan, Croatia, Hong Kong, South Africa, Bhutan, Angola, Mexico, Ghana, Italy, Estonia, Ireland, Zimbabwe, Sri Lanka, Iraq, Canada, Kuwait, Morocco, Kazakhstan, New Zealand, Nepal, Malaysia, Singapore, Vietnam, Austria, France, Chile, Afghanistan, Bahrain, Australia, Tibet, Spain, Ecuador, Indonesia, Germany, United Kingdom, Iran, Macau, Mongolia, Hungary, Yemen, Venezuela, Slovakia, Lebanon, Colombia, Bulgaria, Denmark, Nigeria, Iran, Libya, United Arab Emirates, Switzerland, Poland, Brazil, Czech Republic, Tunisia, Norway, South Korea, Oman, Bangladesh, Qatar, China, Peru, India, Jordan, Russia, Chile, Trinidad & Tobago, Philippines, Sweden, Turkey, Gabon, Gambia, Finland, Bolivia, Taiwan, Nigeria, Namibia, Israel, Thailand.
Domestic Supply For Hastelloy C2000 Rods / Bars
Al Jubail, Doha, Port-of-Spain, Montreal, Hyderabad, Mexico City, Faridabad, Ankara, Aberdeen, Seoul, Thiruvananthapuram, Moscow, Cairo, Istanbul, Sydney, Ludhiana, Tehran, Jaipur, Calgary, Howrah, Visakhapatnam, Ulsan, Mumbai, Milan, Kuwait City, Muscat, Navi Mumbai, Chandigarh, Ahmedabad, Nashik, Courbevoie, Rio de Janeiro, Melbourne, Coimbatore, Nagpur, Pune, Los Angeles, Bangkok, Rajkot, Riyadh, London, Jeddah, Brisbane, Bogota, Granada, Chennai, Geoje-si, Noida, New York, Bhopal, La Victoria, Vadodara, Abu Dhabi, Perth, Hanoi, Al Khobar, Haryana, Chiyoda, Ahvaz, Dallas, Kanpur, Atyrau, Gimhae-si, Edmonton, Toronto, Madrid, Petaling Jaya, Thane, Secunderabad, Dubai, Santiago, Colombo, Ho Chi Minh City, Vung Tau, Kuala Lumpur, New Delhi, Bengaluru, Sharjah, Jakarta, Jamshedpur, Dammam, Lagos, Baroda, Singapore, Ernakulam, Houston, Busan, Pimpri-Chinchwad, Gurgaon, Algiers, Caracas, Indore, Surat, Ranchi, Manama, Kolkata, Hong Kong.