Aluminium 5052 Rods / Bars
ASTM - B211 UNS - A95052, DIN - 3.3523
ASTM B211 5052 Aluminium Bars, Alloy 5052 Bars, ASME SB211 Aluminium 5052 Rods, 5052 Aluminium Round Bars, UNS A95052 Round Bars Stockist, Aluminum 5052 Rods & Bars Exporter, Aluminium Alloy 5052 Rods, Aluminium 5052 Bars, Aluminium 3.3523 Bars, Aluminium 5052 Round Bars, Aluminium 5052 Rods and Bars Leading Supplier in Mumbai, India.
Bhagyalaxmi Industrial is a well-known manufacturer, exporter, and supplier of high quality Aluminum 5052 Rods in a wide range. We are making these rods and bars in a diverse variety of shapes such as hex, billet, acorn, round square, rectangle, and so on. We also offer customized and non-customized dimensions, bars and rods also. We are also a leading supplier of bars and rods to domestic as well as international customers. We are strictly following all sets of industrial norms to fabricate these Aluminum 5052 Bars that will satisfy all industrial needs according to our customer demands. Aluminum alloy is well known for its malleability, machinability, and formability property that is very prominent for any complex application. Moreover, this grade is also lightweight and conveniently carried. This Aluminium 5052 Bars also tend sturdy finish and robust design.
Aluminium 5052 Flat Bars, Alloy 3.3523 Rods Stockholder, Alloy 5052 Bars Exporter, Aluminum 5052 Bright Bars, Alloy 5052 Rods, Aluminium 5052 Rectangular Bars, Aluminium 5052 Square Bars, Aluminium 5052 Rods, Aluminum Alloy 5052 Hex Bars, Alloy 5052 Industrial Rods / Bars Stockist in India.​
We, Bhagyalaxmi Industrial are selecting only the finest raw materials and alloys for producing these bars. Our produced high quality of Aluminium 5052 Bars has a huge demand due to its dimensional accuracy and flawless finish. We have also included all the latest machinery and equipment in our high-tech manufacturing unit. Our produced high quality of Aluminium 5052 Bars is available in both tempered and quenched conditions.  We are supplying a wide range of Aluminium 5052 Bars to various industrial applications such as power generation, oil and gas industries, paper and pulp industries, water treatment plants, chemical equipment, food processing industries, and many more.
We, Bhagyalaxmi Industrial ensure that each Aluminium 5052 Bars strictly undergoes every stage of quality checking under the guidance of our quality control team. Our team follows all international quality standards. We, Bhagyalaxmi Industrial have also hired a quality tester. They are conducting various tests such as destructive and non-destructive tests. All tests are done under the proper surveillance of professionals and experts, we conclude all the quality testing under the norms of national and international standards. We are also preparing some sort of documentation reports as proof of our quality tests and certifications so that our customers can blindly trust our products. Our company is offering numerous ways of packaging and shipping as per the requirements of our esteem clients.
Standard Specification For Aluminium 5052 Rods / Bars
| | |
| --- | --- |
| Aluminium Alloy | ASTM B221, B211, B565, B316, ISO Al Si1MgMn |
| Standard | ASTM, ASME, AMS, GB/T, JIS |
| Aluminium Round Bar Temper | O, H12, H14, H16, H18, H22, H24, H26, H32, H112 |
| Aluminium Bar Form | Aluminium Round, Hex, Flat, Half Round, Oval, Rectangular in Black & Bright Finish |
| Aluminium Round Bar Diameter | 0.1-600mm,etc |
| Aluminium Hexagonal Bar | 0.1-600mm,etc |
| Aluminium Angle Bar Size | 0.5mm*40mm*40mm-20mm*400mm*400mm |
| Aluminium Flat Bar Thickness | 0.1-600mm,etc |
| Aluminium Flat Bar Size | 1-2500mm, etc |
| Aluminium Round Bar Length | 1-12m, Random, Fix & Cut Length or as per clients' requirement |
| Aluminium Bar | Bright, Polish & Black |
Aluminium 5052 Rods / Bars Equivalent Grades
| | | | | | | | |
| --- | --- | --- | --- | --- | --- | --- | --- |
| Grade | European Standard | OLD | WNr | UNS | ISO | USA (AA) | GERMANY (DIN) |
| 5052 | AW-AlMg2,5 | AG2,5C | 3.3523 | A95052 | AlMg2,5 | 5052 | AlMg2,5 |
Types of Aluminium 5052 Rods / Bars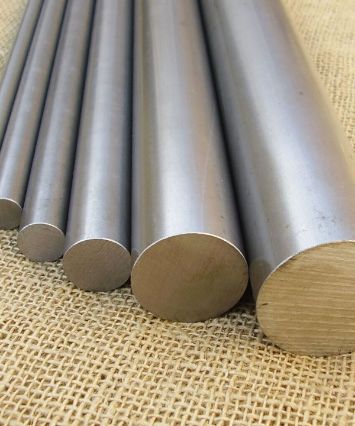 Aluminium 5052 Rods / Bars Chemical Composition
Grade
GRADE
Si
Fe
Cu
Mn
Mg
Cr
Zn
Ti
Al
5052
0.50
0.50
3.8/4.9
0.30/0.9
1.2/1.8
0.10
0.25
0.15
Balance
Mechanical Properties of Aluminium 5052 Rods / Bars
| | | | | | | |
| --- | --- | --- | --- | --- | --- | --- |
| Mechanical Property | Hardness, Brinell | Poisson's Ratio | Melting Point | Electrical Resistivity | Modulus of Elasticity | Specific Heat |
| Value | 47 | 0.33 | 607 – 649 °C | 4.99e-006 ohm-cm | 70.3 GPa | 0.88 J/g-°C |
Other Types of Aluminium 5052 Rods / Bars
Aluminium 5052 Cold Drawn Round Bar
Aluminum Alloy 5052 Half Round Bars Exporter
Alloy 5052 Square Bars
Aluminium UNS A95052 Round Bars
ASTM B211 Alloy 5052 Bars Manufacturer
Alloy 5052 Cold Finish Round Bar
ASTM B211 Aluminium 5052 Rods
Aluminium Alloy 5052 Rods Stockist
Aluminum 5052 Bars and Rods Stockholder
ASTM B211 5052 Aluminium Alloy Round Bars
Aluminium 5052 Cold Drown Bars
ASME SB 211 Aluminum 5052 Round Bars
Aluminium 5052 Hexagon Bars
Aluminium 3.3523 Bars
Aluminium Alloy 5052 Bright Rods Supplier
Aluminium Alloy 5052 Flat Bars
Aluminium 5052 Rods / Bars Popular Searches
aluminium 5052 round bars/rods stockist, aluminium alloy 5052 rods / bars price list, alloy 5052 bars dealers in maharashtra, alloy 5052 bars stockist in india, grades 5052 aluminium bars and rods stockholders, aluminum 5052 cold drown steel bars, aluminium 5052 rods & bars suppliers, low price aluminium alloy 5052 bars & rods in mumbai, cheap price aluminum 5052 bars and rods, astm b211 alloy 5052 rods, aluminium 5052 bars and rods price, aluminium 5052 bars/rods supplier in mumbai, alloy 5052 round bars wholesaler in mumbai, aluminium alloy 5052 hr bars and rods standards, 5052 aluminium round bars exporters in india, aluminium 5052 bars at best price in india, aluminium alloy 5052 rods and bars dimensions chart pdf, asme sb211 5052 aluminium bars stockist in mumbai, astm b211 aluminium alloy 5052 round bars, aluminium alloy 5052 industrial rods & bars, aluminum 5052 rods chemical composition, 5052 aluminium alloy bars manufacturer in mumbai, asme sb211 5052 aluminium alloy round bars stockist, aluminium 5052 rods in best price, 5052 aluminium alloy bars price list, aluminium alloy 5052 cold rolled round bars, aluminium alloy 5052 round bars stockyards, aluminium 5052 round bars / rods exporters in mumbai india, alloy 5052 cr bar / rods stocks, aluminium 5052 hot rolled steel bars traders, aluminium alloy 5052 round bars pdf, asme sb211 aluminium alloy 5052 rods suppliers in india.
Export Destinations For Aluminium 5052 Rods / Bars
Estonia, United Kingdom, Argentina, Nigeria, Netherlands, Chile, Hong Kong, Trinidad & Tobago, Ecuador, Iran, Gambia, Egypt, Zimbabwe, Israel, Norway, Taiwan, Afghanistan, Venezuela, Ukraine, Ireland, Bahrain, Costa Rica, Slovakia, Poland, Nigeria, Morocco, Turkey, China, Iran, Serbia, Italy, Bhutan, Germany, Puerto Rico, Mexico, Portugal, Chile, Algeria, Thailand, Sri Lanka, South Africa, Indonesia, Denmark, Oman, Azerbaijan, Qatar, Croatia, Kuwait, Bolivia, United Arab Emirates, Kenya, India, Mongolia, Switzerland, Yemen, Namibia, Lithuania, Australia, Hungary, Czech Republic, Greece, Iraq, Saudi Arabia, Jordan, Canada, France, Kazakhstan, Lebanon, Poland, Nepal, South Korea, Macau, Libya, Finland, Angola, Malaysia, Brazil, Gabon, Spain, United States, Ghana, Peru, Sweden, Tunisia, Singapore, Austria, New Zealand, Pakistan, Romania, Tibet, Colombia, Belarus, Bulgaria, Bangladesh, Russia, Belgium, Mexico, Vietnam, Japan, Philippines.
Domestic Supply For Aluminium 5052 Rods / Bars
Melbourne, Toronto, Chiyoda, Algiers, Manama, Singapore, Baroda, Kanpur, Madrid, Chennai, Al Jubail, Jakarta, Vung Tau, Nashik, Thane, Brisbane, Granada, Jamshedpur, Sharjah, Al Khobar, Atyrau, Doha, Thiruvananthapuram, Montreal, Busan, Lagos, Navi Mumbai, Surat, Ludhiana, Muscat, Calgary, Abu Dhabi, Jeddah, Bogota, Secunderabad, New York, Noida, Bangkok, Rajkot, Aberdeen, Ahmedabad, Gurgaon, Cairo, Port-of-Spain, Perth, Courbevoie, Faridabad, Coimbatore, Moscow, Istanbul, Kolkata, Jaipur, Petaling Jaya, Edmonton, Hanoi, Ho Chi Minh City, Ankara, Visakhapatnam, Hyderabad, Caracas, Mexico City, Indore, Mumbai, Milan, Haryana, Geoje-si, Sydney, Tehran, Los Angeles, Chandigarh, Nagpur, Ranchi, Pune, Ahvaz, New Delhi, Bhopal, Santiago, Kuwait City, Gimhae-si, Howrah, London, Rio de Janeiro, Dammam, Bengaluru, La Victoria, Seoul, Dallas, Ulsan, Kuala Lumpur, Hong Kong, Colombo, Dubai, Riyadh, Ernakulam, Vadodara, Houston, Pimpri-Chinchwad.